Ranch Gems Case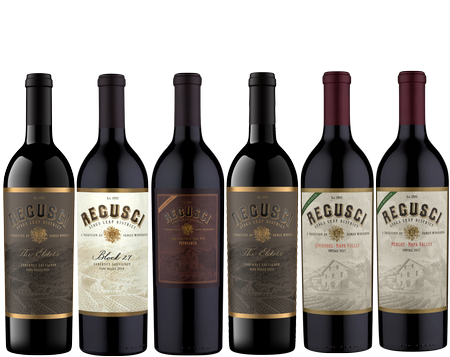 We've uncovered a few of our cellared favorites and are bringing our members the first opportunity to snag wines in high demand. First come, first served- only 10 available PLUS $1 shipping!
Each case (12) 750ML will include two (2) bottles of each of the following wines:
2016 The Elders Cabernet Sauvignon (2)
2017 Zinfandel (2)
2017 Merlot (2)
2016 Patriarch (2)
2012 The Elders (2)
2014 Block 27 (2)
Regular Price: $1,150
Founders & Legacy Members: $920
Family & Heritage Members: $977.50
Each special case is pre-selected- sorry, no customizations. Membership case savings apply, based on membership level. No additional discount applicable.
Purchasers must select Shipping Option at Checkout. Pick-up orders will be canceled.