Chardonnay Vertical Case
'16, '17 & '18 Vintages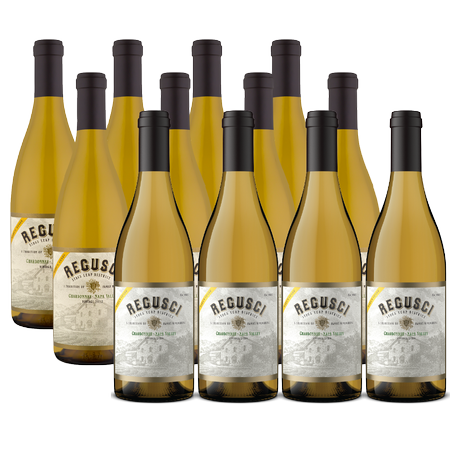 Our Chardonnay is grown in the cool-climate Carneros AVA, named in celebration of our second-generation matriarch, Mary Regusci—which is why we fondly call it "Mary's Cuvee".
The 2016 vintage expresses a lovely fusion of Asian pear, crème brulee, brioche, and chai tea. The palate offers a great intensity of tropical fruit salad blended with rich baking spices, leading to a satisfying finish.
The 2017 is a bright Chardonnay with beautiful layers of fruit bursting from the glass. With a generously textured coastal mouthfeel and elegant finish, this Chardonnay is plush and overwhelmingly drinkable.
Our 2018 vintage has beautiful aromas of golden delicious apple with a delightful floral bouquet. The palate is appropriately full and generous, with flavors of melon, honeysuckle, and apricot.