2019 Rosé 3-Pack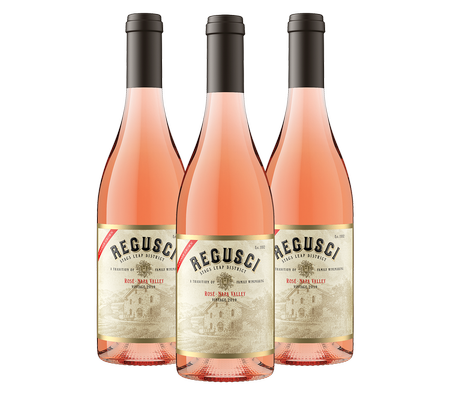 Includes 3 bottles each of:
2019 Rosé of Pinot Noir
Comprised of 100% Pinot Noir, the grapes were grown in Carneros and then whole-cluster pressed and fermented in stainless steel tanks at cool temperatures, which allow us to preserve the naturally beautiful aromatics and skin color.
You're going to want to uncork this release straight away! A full-flavored, fresh expression of our Rosé of Pinot Noir! Opening with aromas of wild strawberries and cream, raspberry, and kiwi, this crisp and elegantly dry wine is complemented by fruit flavors of watermelon and bing cherry. A wine with vivacious acidity, nicely rounded mid-palate, and a persistent finish.
Product Reviews
Charles Howe
(Jul 17, 2020 at 10:16 AM)
Just the perfect wine on a warm summer night. Versatile, goes well with, pork, chicken and salmon. Also any stone fruit salad!!
Cindy
(Jul 31, 2020 at 10:15 AM)
My favorite Rose.
Michael Dwyer
(Jul 31, 2020 at 10:41 AM)
This wine is elegant and goes with a variety of foods but what makes it an excellent wine is that it is great by itself. It is truly a wine lovers Rose. Some Rose's are too sweet and some are too hard on the palate. This wine is made from a more sophisticated profile of grapes that complement the wine experience.
MJ Pajk
(Oct 17, 2020 at 8:45 AM)
Just an incredible Rose. Perfect anytime.