2017 The Elders Cabernet Sauvignon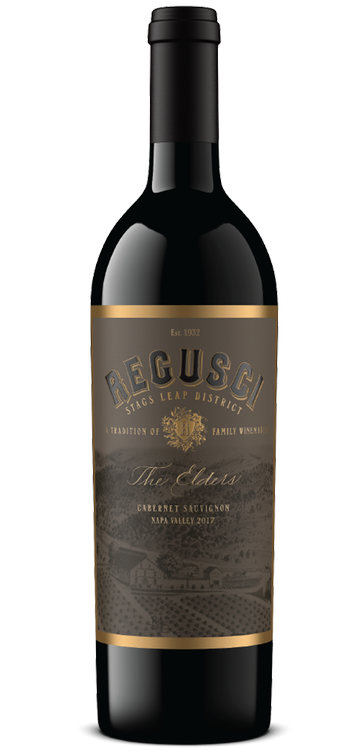 Opening with aromas of blackberry, raspberry truffle, and dark chocolate. On the palate flavors of clove, allspice, and molasses delight giving way to an elegantly rich, full body. The combination of aging in both French and American oak offers a delicious toasty quality, letting high-quality fruit show through. A wine that will age for years to come!
The Elders is our signature Cabernet Sauvignon and showcases the oldest and most precious blocks from our family ranch. Through five generations, we remain the oldest farming family in the Stags Leap District and call this wine "The Elders" in tribute to our ancestors.
Vintage: 2017

Varietal: 100% Cabernet Sauvignon

Alcohol: 14.7%
Barrel-Aged: 22 months in 50% French, 50% American oak

Wine Specs
Varietal
Cabernet Sauvignon
Appellation
Stags Leap District
Product Reviews
Lisa Imondi
(May 30, 2020 at 8:43 AM)
Our absolute favorite Cab!
Ronda Vance
(Aug 9, 2020 at 2:10 PM)
Delicious wine! I had it New Years Eve and couldn't stop thinking about it.
Britton Smith
(Oct 1, 2020 at 8:04 PM)
Quite possibly the best Cab of 2017!!!
The Elders
(Oct 9, 2020 at 7:59 PM)
The winery should provide a breakdown of tbe grapes and type when featuring the wine... The wineries description doesn't say much.
Frank Greco
(Jan 26, 2022 at 12:21 PM)
Great Cab for the price.
Andrew C
(Sep 17, 2022 at 6:43 AM)
Always a great experience when opening The Elders.