2016 The Elders Cabernet Sauvignon Magnum (1.5 l)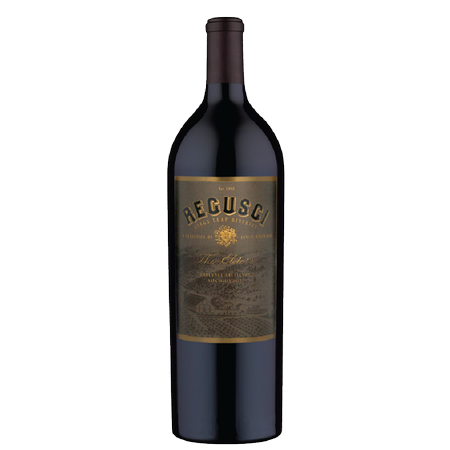 The Elders is our signature Cabernet Sauvignon and showcases the oldest and most precious blocks from our family ranch. Through five generations, we remain the oldest farming family in the Stags Leap District and call this wine "The Elders" in tribute to our ancestors.
The 2016 vintage opens with aromas of dark raspberry, black currant, espresso beans and sprinkled with notes of cedar, caramel, and vanilla. On the palate—big, broad entry with dark fruit, while maintaining elegance and balance. A velvet-soft texture, with well-rounded and ripe tannins, leaving you with loads of freshness on the finish.
This estate-grown and produced Cabernet Sauvignon represents the purest expression of one of Napa Valley's most revered vineyards.
Wine Specs
Varietal
Cabernet Sauvignon
Appellation
Stags Leap District
Product Reviews
John Genovesi
(Feb 19, 2021 at 3:58 PM)
If I could only drink 1 Cab, this is a front runner. Flavors of blackberry with a slightly spicy finish. It is a beautiful dark red color and smooth and easy on the paler. A winner my friends. BTW, 100pct cab, no need for blends here. Buy 2, 1 to drink and 1 to lay down for 10 years.
DJ KJ
(Feb 19, 2021 at 3:59 PM)
great Cab in Stags Leap District