The Elders Vertical
'15, '16 & '17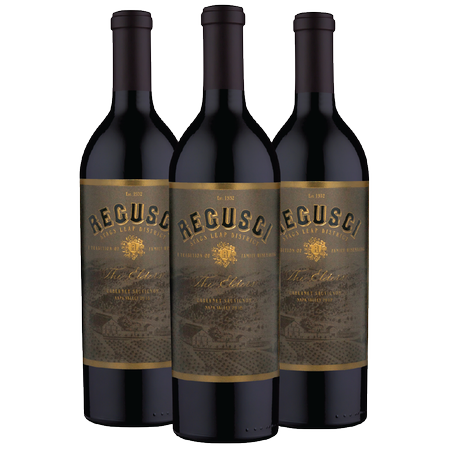 The Elders is our signature Cabernet Sauvignon and showcases the oldest and most precious blocks from our family ranch. Through five generations, we remain the oldest farming family in the Stags Leap District and call this wine "The Elders" in tribute to our ancestors. This estate-grown and produced Cabernet Sauvignon represents the purest expression of one of Napa Valley's most revered vineyards.
2015 The Elders brings a lot to the table—with cool and balanced dark berry notes. Lavishly unfolding with flavors of blackberry, maraschino cherry, and chocolate truffle.
The 2016 vintage opens with aromas of dark raspberry, black currant, espresso beans and sprinkled with notes of cedar, caramel, and vanilla. On the palate—big, broad entry with dark fruit, while maintaining elegance and balance.
The 2018 vintage opens with aromas of blackberry, raspberry truffle, and dark chocolate. On the palate flavors of clove, allspice, and molasses delight. This wine offers a delicious toasty quality from it's aging regimen.