The Elders Duo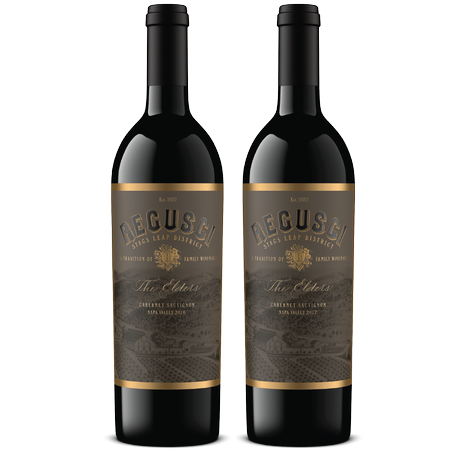 The Elders is our signature Cabernet Sauvignon and showcases the oldest and most precious blocks from our family ranch. Through five generations, we remain the oldest farming family in the Stags Leap District and call this wine "The Elders" in tribute to our ancestors.
The 2017 vintage opens with aromas of blackberry, raspberry truffle, and dark chocolate. On the palate flavors of clove, allspice, and molasses delight giving way to an elegantly rich, full body.
The 2018 vintage edition provides us with a myriad of audacious, interesting, and complex aromas on the nose—it opens with dark, concentrated notes of blackberry, vanilla bean, and baking spice. The palate offers an elegant blend of blackberry pie, red currant, and it is deliciously enlivened with notes of molasses. This wine needs no more accompaniment than a leather wing-backed chair beside a toasty fire.
The combination of aging in both French and American oak offers a delicious toasty quality, letting high-quality fruit show through. A wine that will age for years to come!