2017 6-Pack Sampler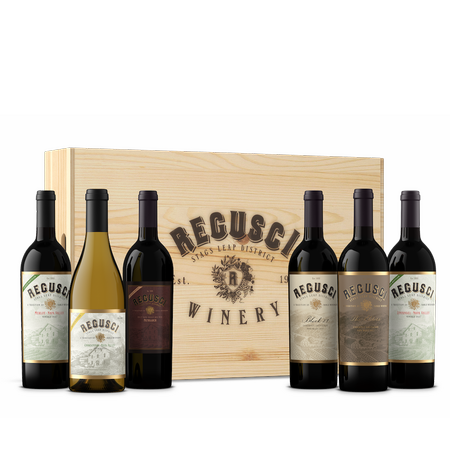 Imagine the joy and cheer you'd feel when you get everything you want on your wish list! Featuring a legendary line-up from the 2017 vintage, this is a set for the true connoisseur. Each bottle included has been curated from our collection of heralded wines and chosen for its utmost finesse, incredible flavor, structured elegance, and mouth-watering complexity. Taste through our collection from the 2017 vintage and make all your holiday dreams come true. Presented in an elegant 6-bottle wooden gift box for a proud display.
Wines:
2017 Merlot
2017 Zinfandel
2017 Chardonnay
2017 Patriarch Red Wine
2017 The Elders Cabernet Sauvignon
2017 Block 27 Cabernet Sauvignon
Comes With:
Holiday Ground Shipping Deadlines
Thanksgiving—November 19th
Hanukkah—November 30th / CA—December 6th
Christmas—December 13th / CA—December 20th
New Years—December 20th / CA—December 27th
Chose 1 or 2 day shipping past these recommended dates for on-time deliveries.