Pink and White Gift Set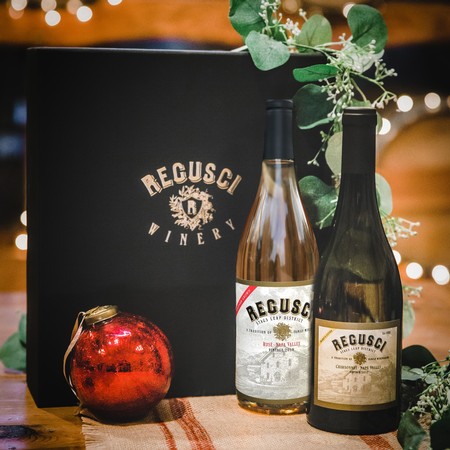 Our Pink and White gift set is perfect for those who prefer the lighter side of Napa Valley wines. This duo contains a bottle of our best-selling 2017 Chardonnay and a bottle of our beautifully elegant 2018 Rosé of Pinot Noir.
Our Rosé of Pinot Noir grapes were grown in Carneros and then whole-cluster pressed and fermented in stainless steel tanks at cool temperatures, which allows us to preserve the naturally beautiful aromatics and skin color. A subtle and elegant wine, our Rosé offers aromas of peach, watermelon, hints of cherry, and freshly plucked rose petals. Pure, refreshing notes of raspberry, melon, and sour cherry fill out the flavors that are framed by scintillating acids on the finish.
Our 2017 Chardonnay from Carneros has blown us away. The first thing you will notice is the aromatics which showcase a lovely fusion of Asian Pear, Crème Brulee, Brioche and Chai Tea. The palate offers a great intensity of tropical fruit salad blended with rich baking spices and is soft and balanced leading to a satisfying finish. Whether you're preparing a festive dinner with friends or sitting on the porch watching the sunset, this is a Chardonnay that really has it all!