LITV 3-Pack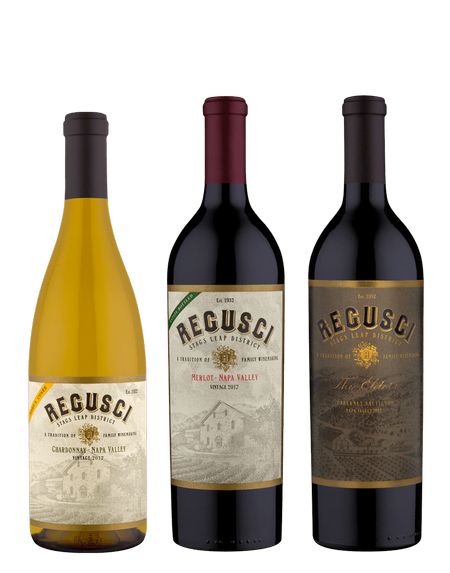 Includes 1 bottle of each:
2016 The Elders
The Elders is our signature Cabernet Sauvignon and showcases the oldest and most precious blocks from our family ranch. Through five generations, we remain the oldest farming family in the Stags Leap District and call this wine "The Elders" in tribute to our ancestors.
The 2016 vintage opens with aromas of dark raspberry, black currant, espresso beans and sprinkled with notes of cedar, caramel, and vanilla. A big, broad entry with dark fruit, while maintaining elegance and balance. A velvet soft texture, with well-rounded and ripe tannins, leaving you with loads of freshness on the finish.
This estate-grown and produced Cabernet Sauvignon represents the purest expression of one of Napa Valley's most revered vineyards.
2017 Chardonnay
Our 2017 Chardonnay from Carneros has blown us away. The first thing you will notice are the aromatics which showcase a lovely fusion of Asian pear, crème brulee, brioche and chai tea. The palate offers a great intensity of tropical fruit salad blended with rich baking spices and is soft and balanced leading to a satisfying finish. Whether you're preparing a festive dinner with friends or sitting on the porch watching the sun set, this is a Chardonnay that really has it all!
2017 Merlot
The 2017 Regusci Merlot represents our Stags Leap roots perfectly. This Bordeaux grape variety loves growing on our ranch each year, and 2017 is no exception. Barely garnet is color, this soft and luscious wine invites you in with aromas of bright red cherry and plum. On the palate, soft-toned fruits are mouth-filling with graham cracker and mocha sneaking up in the background.
*Additional discounts do not apply