Fall 2020 New Releases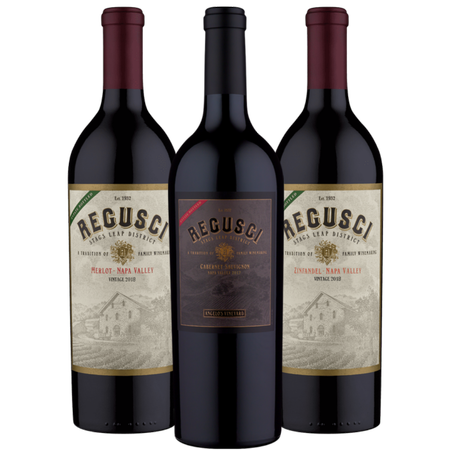 As the 2020 vintage of wine is starting its fermentation process, we are excited to share the first of our 2018 vintage red wines with you. We are excited to introduce our 2018 Zinfandel and 2018 Merlot, these two wines are staples here on the Ranch. We also are proud to release or our 2017 Angelo's Cabernet Sauvignon.
2017 Angelo's Cabernet Sauvignon—Layered with aromas of blueberry, cigar box, and dry spices. Superbly balanced with a soft entry, boosted by great fruit purity on the palate. A truly rich and complex representation of our Stags Leap District estate signature Cabernet Sauvignon.
2018 Merlot—The final bottling of this limited-edition wine features aromas of clove, sandalwood, and black peppercorn. On the palate, flavors of blackberry bramble and rhubarb intermingle with soft tannins with lingering berry and spice on the finish.
2018 Zinfandel—Our 2018 Zinfandel greets you with aromas of vanilla bean and ripe red raspberry. On the palate, notes of caramel shine through from aging in French oak. With firm tannins and an alluring structure, this supple wine departs with a long-lasting finish.