Black Friday Zin & Olive Oil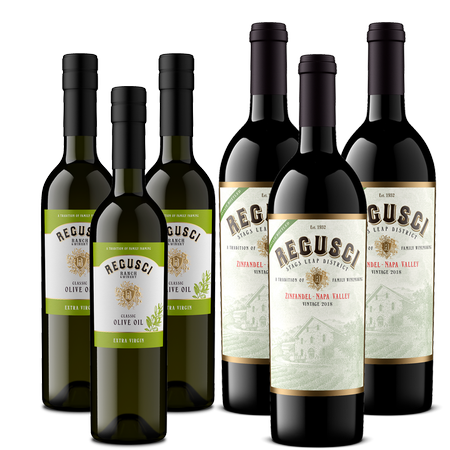 Enjoy this mixed half case of our 2018 Zinfandel greets you with aromas of vanilla bean and ripe red raspberry. On the palate, notes of caramel shine through from aging in French oak. With firm tannins and an alluring structure, this supple wine departs with a long-lasting finish.
As immigrants of Northern Italy, olive oil serves a vital role in our family's heritage. Today, troves of olive trees adorn our ranch and our cold-pressed olive oil is rarely out of arm's reach, we hope you enjoy 3 bottles with this bundle!