Black Friday Rosé & Block 27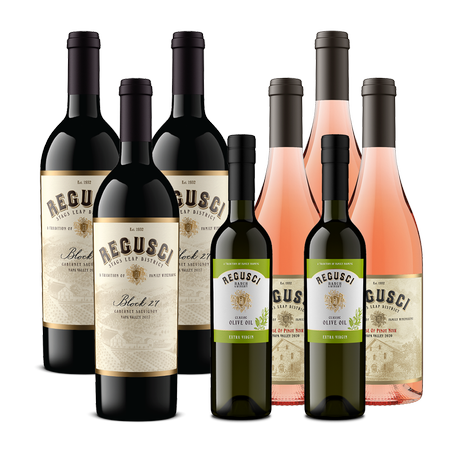 Who doesn't love the taste of winter AND summer! That's what you get with this bundle.
Our 2020 Rosé is bursting with intense aromatics of strawberry, pineapple, rose petal, and melon. The palate offers notes of fresh grapefruit, pineapple, and juicy peach. With crisp acidity and a clean finish, throw this wine in the fridge, and enjoy!
Our vineyards are carved into little sections, called "blocks," to keep track of distinct characteristics like grape varietal and vine age. Tucked away amongst acres of renowned Stags Leap District Cabernet Sauvignon, lies our most magical parcel; Block 27, which defies all explanation. Maybe it's the dirt, maybe it's the exact sunlight, but this special little block produces some of the best Cabernet Sauvignon in the entire world. We've learned to let go and just accept that sometimes, the earth just knows best.
Our 2017 vintage of Block 27 Cabernet Sauvignon is lush with bright red cherry and fresh coffee ground aromas that lift from the glass. Layer after layer, dark fruit flavors fills the palate interlaced with oak, spice, and roasted vanilla bean. A big, bold and triumphant wine with a smooth, refined finish.
We've also thrown in two coasters perfect all year long!