Black Friday Half Case Mix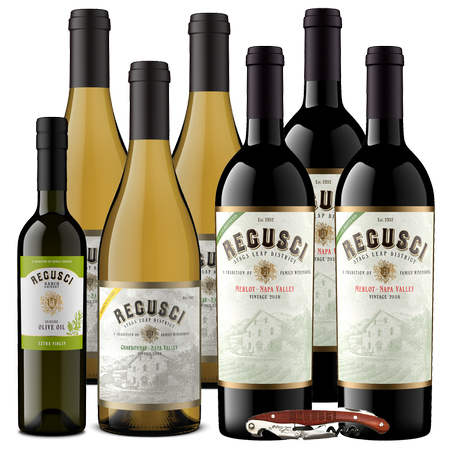 Get the best of both worlds with our 2019 Chardonnay and 2018 Merlot!
The 2019 Chardonnay went through full barrel fermentation allowing the wine to sit on the lees, without stirring, which gives it a rich creamy texture while preserving the wine's bright acidity. This vintage opens with the fragrance of orange blossom, giving way to subtle white stone fruit and pear on the palate, and finishes with the lingering notes of brioche and toasted meringue.
Our 2018 Merlot features aromas of clove, sandalwood, and black peppercorn. On the palate, flavors of blackberry bramble and rhubarb intermingle with soft tannins with lingering berry and spice on the finish.
We've also added a coaster and Regusci Wine Key as a bonus!