Best of 2018 Gift Set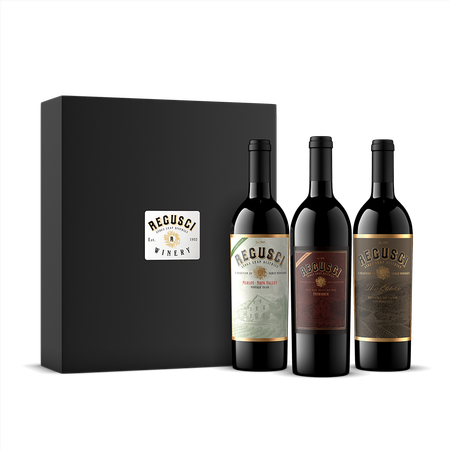 We're showing off the best of what 2018 had to offer with this bundle!
Our 2018 Merlot features aromas of clove, sandalwood, and black peppercorn. On the palate, flavors of blackberry bramble and rhubarb intermingle with soft tannins with lingering berry and spice on the finish.
Our 2018 Patriarch is a richly flavored, full-bodied wine that opens up with aromas of red currant, raspberry, and lavender. A blend of Cabernet Sauvignon and Merlot, this Napa take on a Bordeaux will deliver notes of blackberry, cherry, and spice on the palate while leaving a long-lasting finish of vanilla and caramel.
The 2018 edition of The Elders Cabernet Sauvignon provides us with a myriad of audacious, interesting, and complex aromas on the nose—it opens with dark, concentrated notes of blackberry, vanilla bean, and baking spice. The palate offers an elegant blend of blackberry pie, red currant, and it is deliciously enlivened with notes of molasses. This wine needs no more accompaniment than a leather wing-backed chair beside a toasty fire.