2017 Brave Night 6-Pack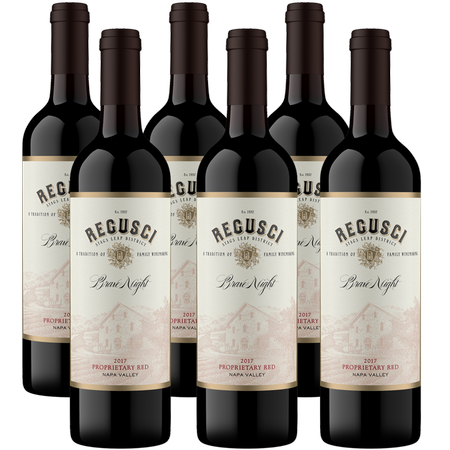 Bottled in remembrance of the Napa Valley Atlas Peak Fire in October of 2017, Brave Night represents the strength and camaraderie of the Regusci Winery friends and family who helped protect Regusci Ranch from the swallows of the fire that evening. This bold, hearty wine is strong enough to bear its name and is a symbol of perseverance through yet another test of time.
The final bottling of this limited-edition wine features aromas of clove, sandalwood, and black peppercorn. On the palate, flavors of blackberry bramble and rhubarb intermingle with soft tannins with a lingering berry and spice finish.