2015 Patriarch Red Wine Magnum (1.5 l)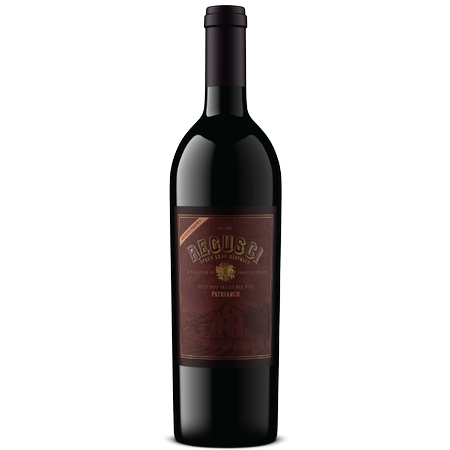 Named after ranch founder Gaetano Regusci, our proprietary red blend, is made from the best Bordeaux fruit our property has to offer. Year after year our Patriarch proves to be a wine that is both immediately drinkable and worthy of long-term cellaring.
The 2015 Patriarch sets a new standard for an already celebrated wine. Beautiful aromas of raspberry and cherry open up to intricate notes of sweet vanilla and earthy garden. The palate blends intensity and ease, with a bright mouthfeel and abundant flavors of red currant, spice and acidity, with a hint of blueberry pie. With well-integrated tannins and a spectacular finish, our Patriarch is a complete show stopper.
Our most popular wine for good reason.
Wine Specs
Appellation
Stags Leap District
Product Reviews
Abdullah Celik
(Feb 19, 2021 at 4:04 PM)
Perfect wine even at this young age, bold big but will become even better over years. Blueberry, blackberry, slight vanilla and lots of smoke and tobacco.
Javier Huerta
(Feb 19, 2021 at 4:05 PM)
I discovered this in Napa, bought a few and now how can I replace them? 😱👍👍👍 a 5 in all dimensions.
Ali Yazgan
(Feb 19, 2021 at 4:06 PM)
Can not believe how this young this good. Fruit forward beauty.